Pictures are uploaded chronologically from the top. Start at the bottom to see from beginning to end.
---
Truck is done!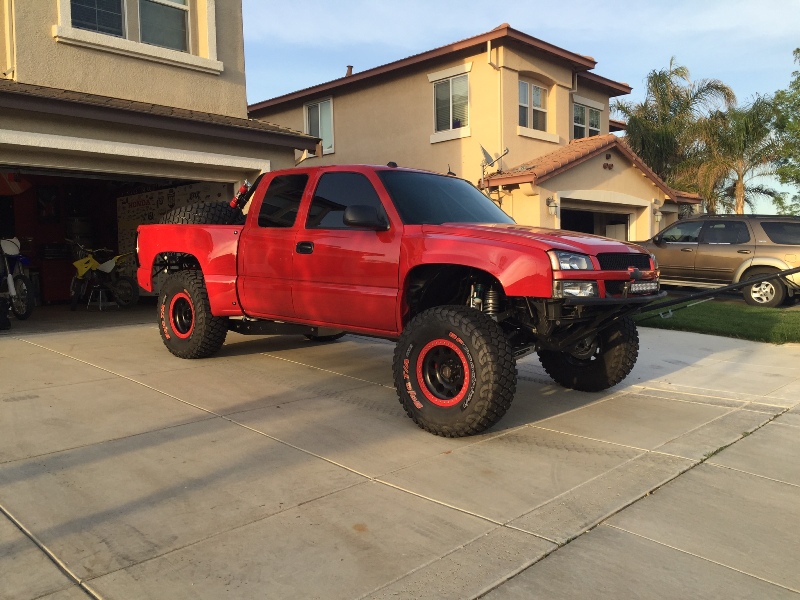 ---
Actually took it home finally. Still more to do, but feels good getting it back on the road.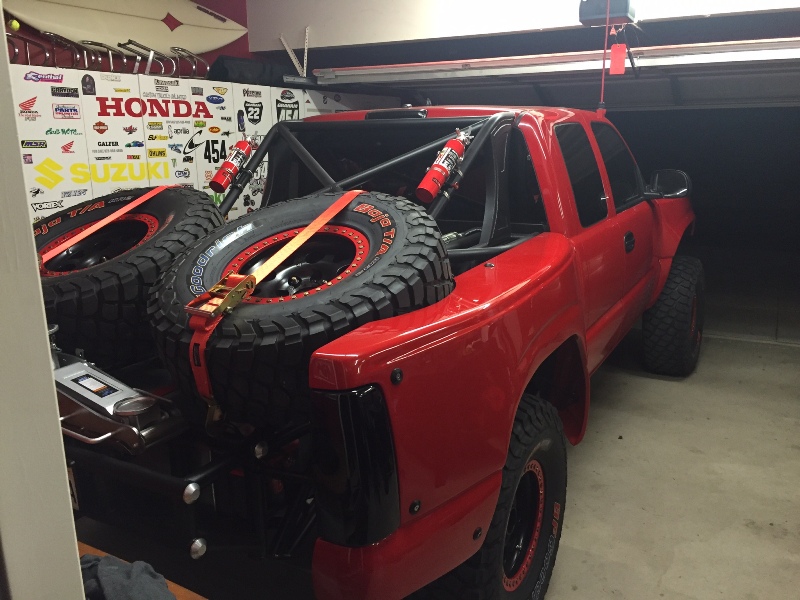 ---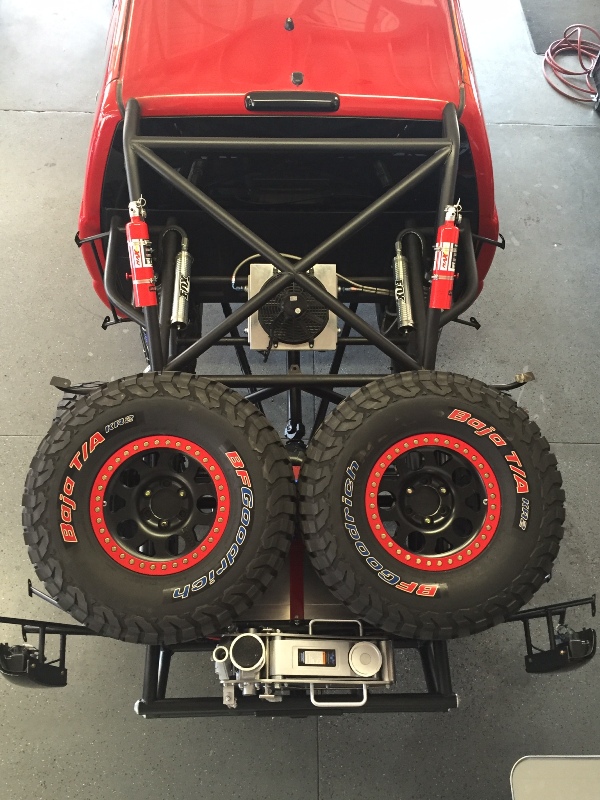 ---
Its comong together!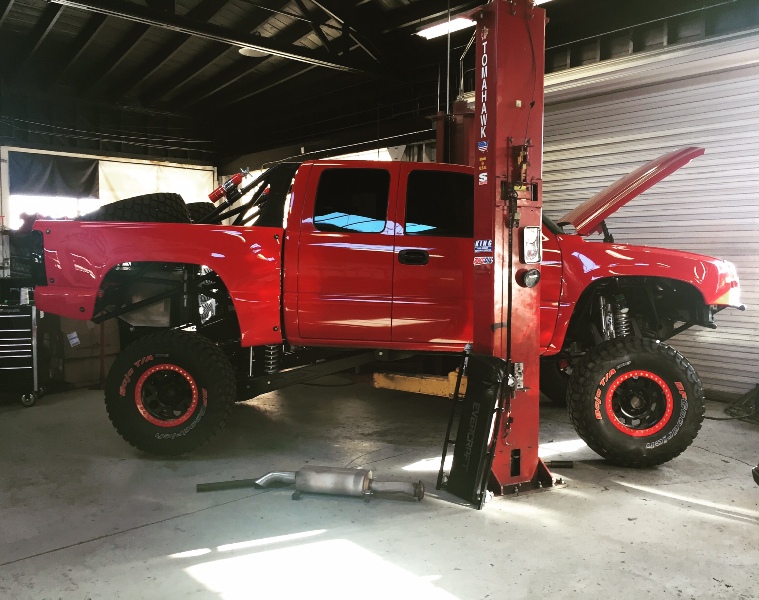 ---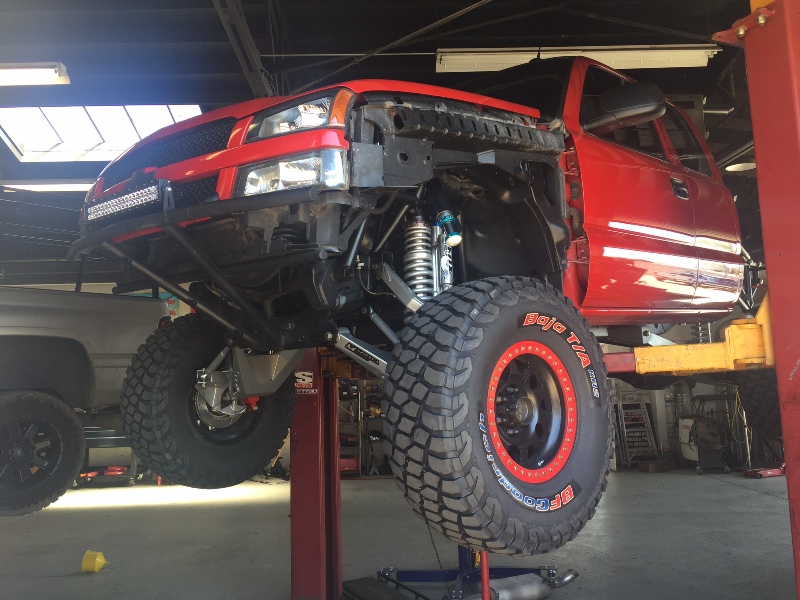 ---
Yes, its got a hitch now, with a 7 way round and a 4 way flat! Mostly for small dirt bike or jet ski trailers.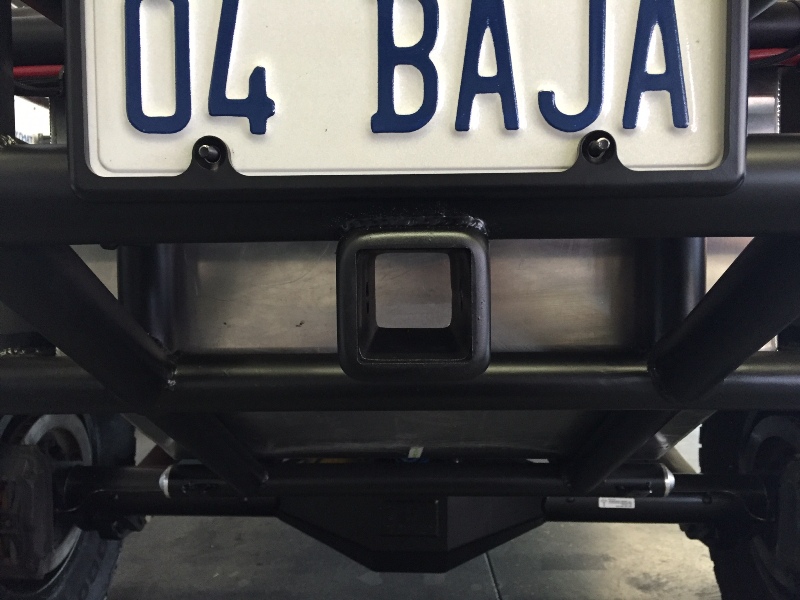 ---
Suspension back in.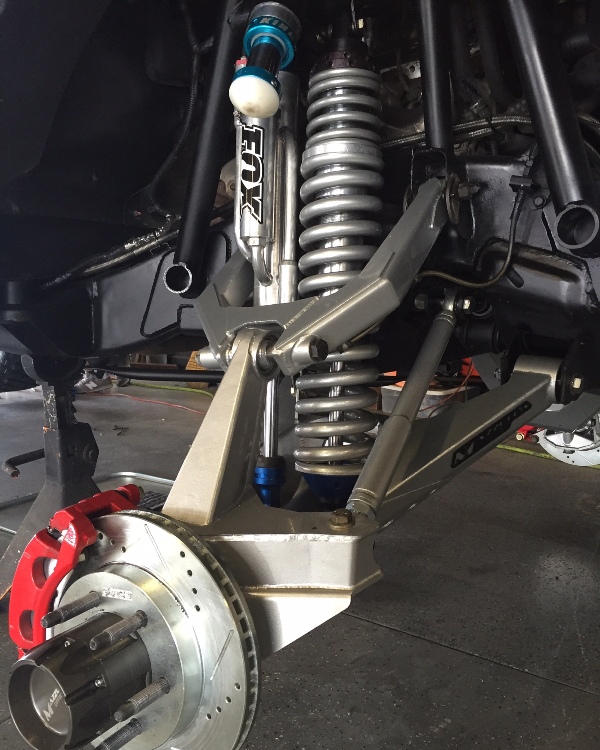 ---
Fuel system done.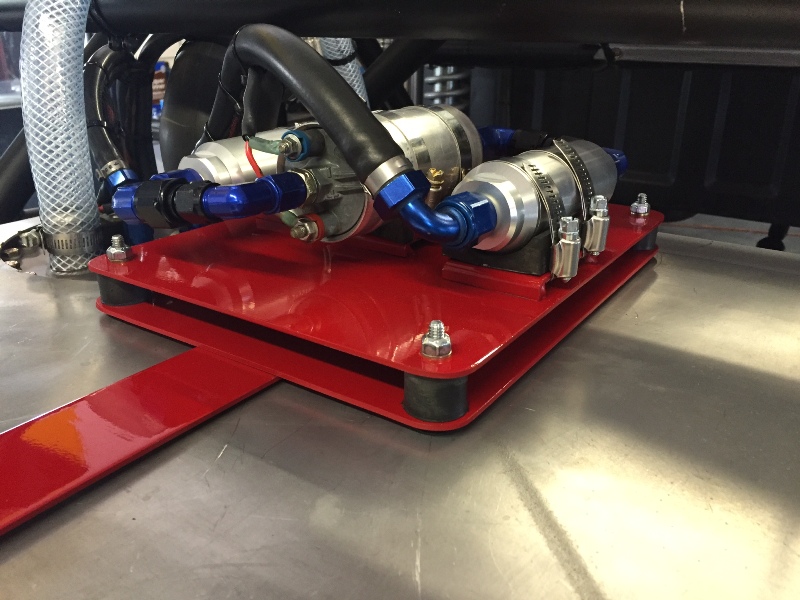 ---
It's finally back on the ground again!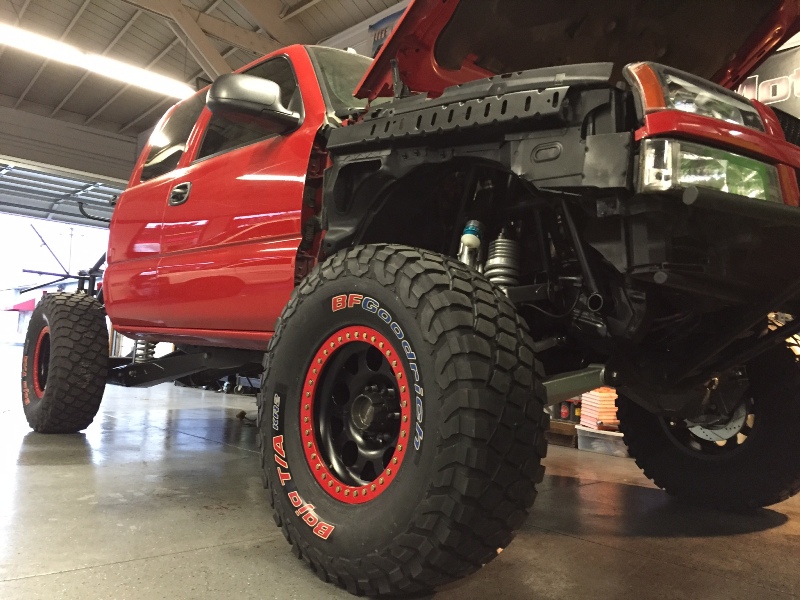 ---
On a side note, we removed one of the rear door bars, for easier access for the passengers.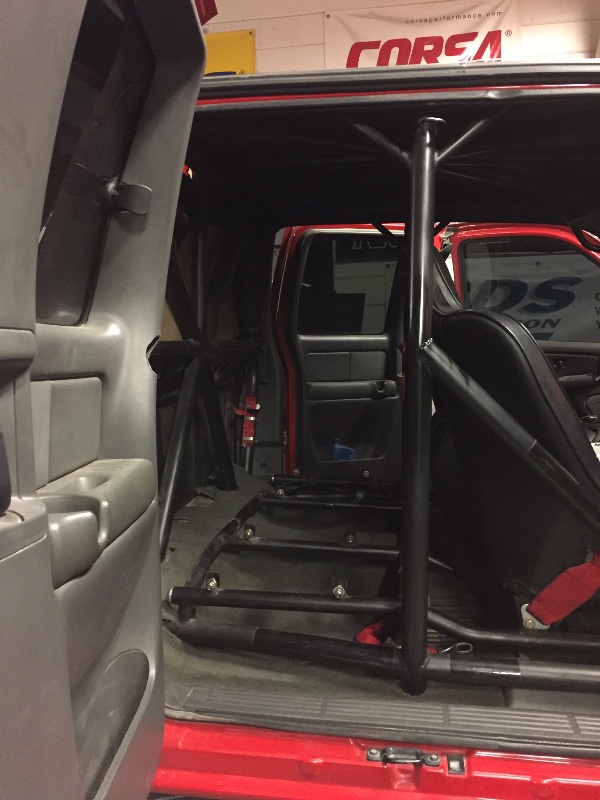 ---
After rebuilding all the shocks, installing all new uni-balls and heims, re-powder coating all the suspension, its finally time for mock up.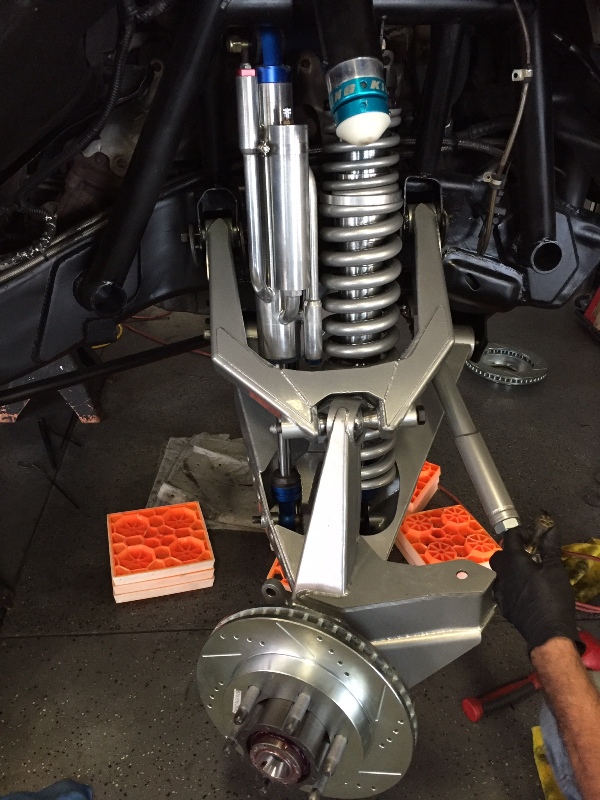 ---
Thanks to my buddy Pismo Pat, we got all these mounted.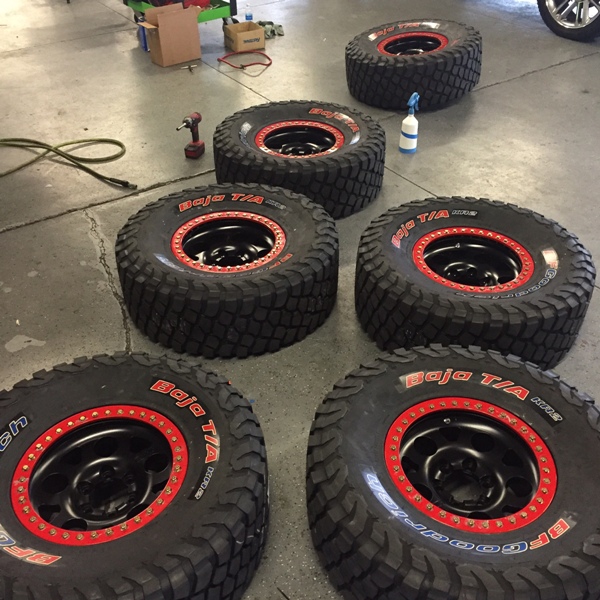 ---
Ooooh pretty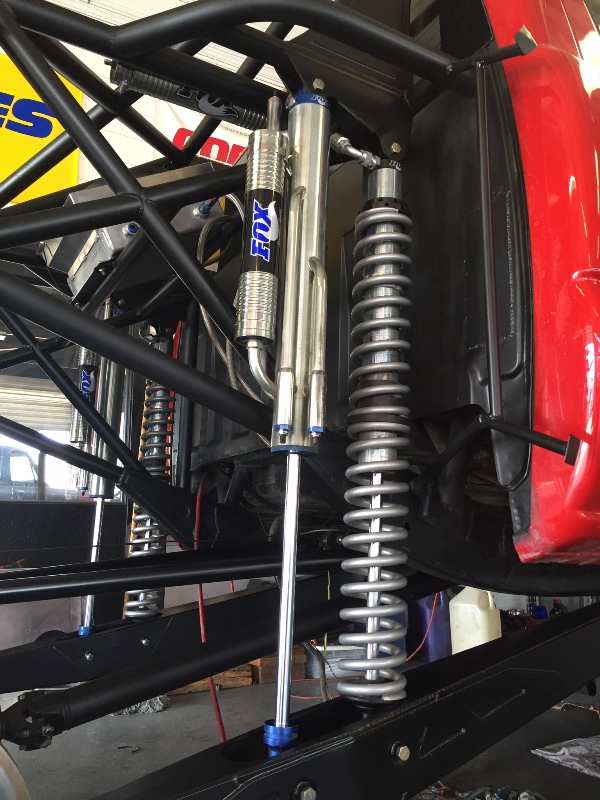 ---
Fresh paint on the cage. Now its time for mock up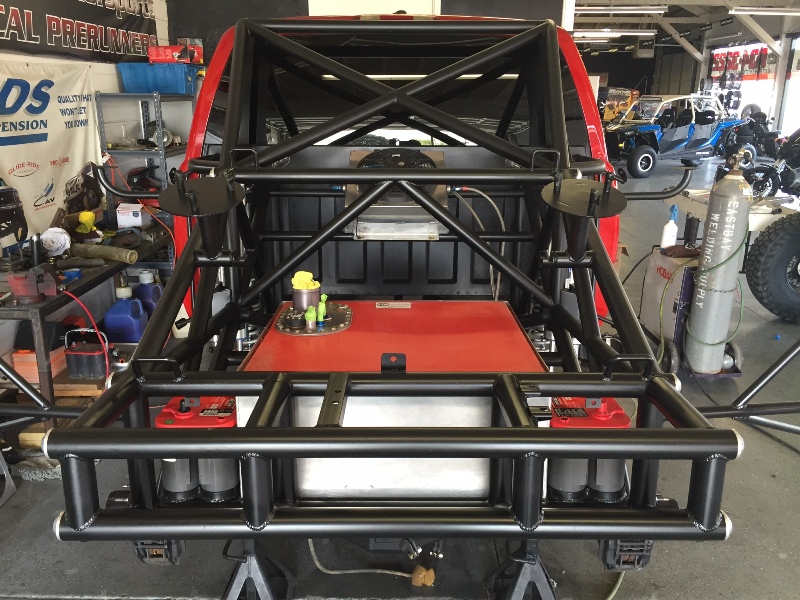 ---
We ended up choosing the 5/8" stud on the right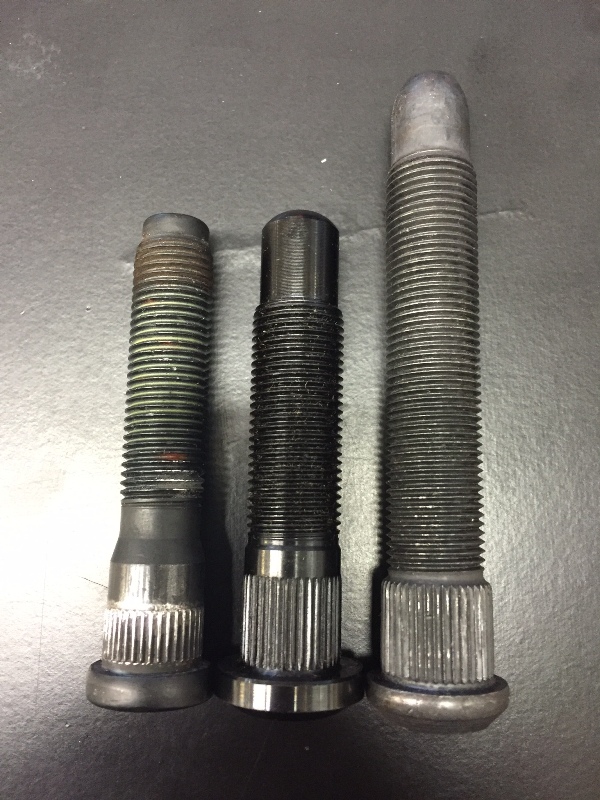 ---
Nice fresh new batteries!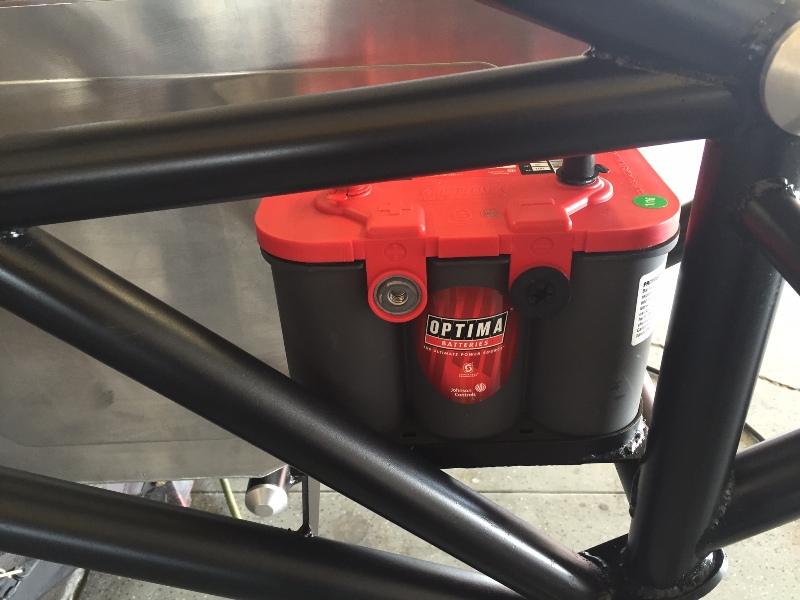 ---
We cut off the tubing that used to hold the rear shackle mounts. We now have another 8" of ground clearance and departure angel, plus a cleaner look.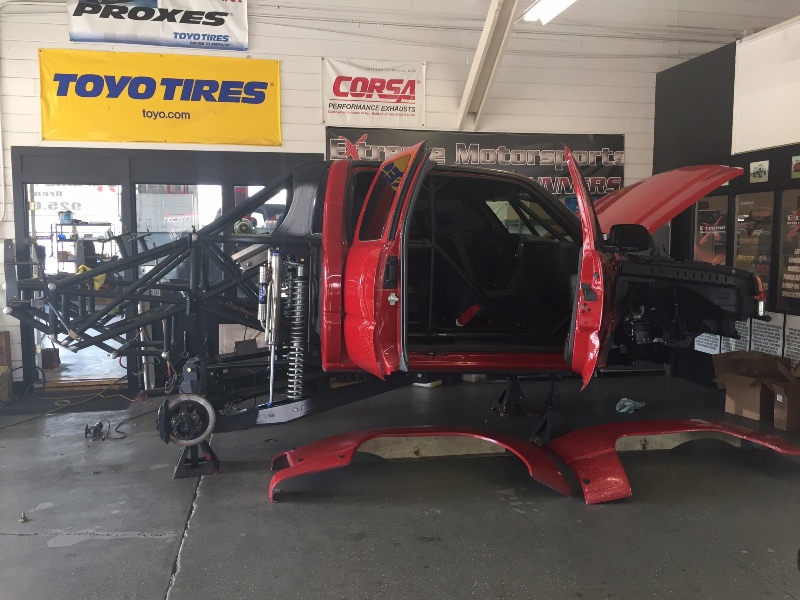 ---
Just ordered 6 new BFG KR2's in 37 x 12.50 x 17.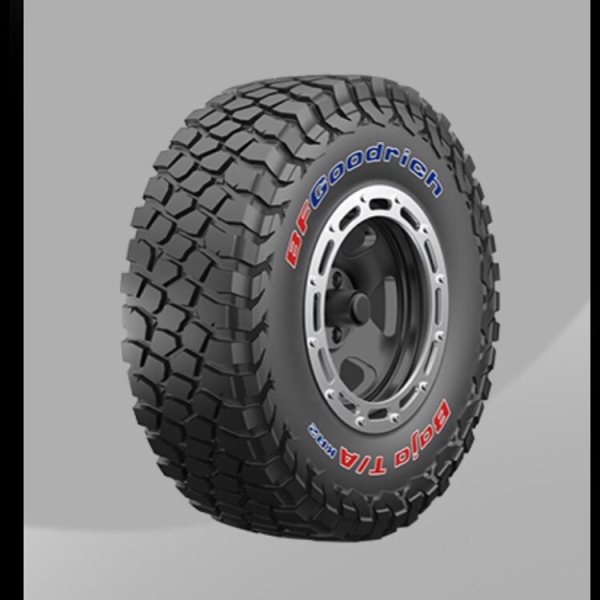 ---
Just about everything removed.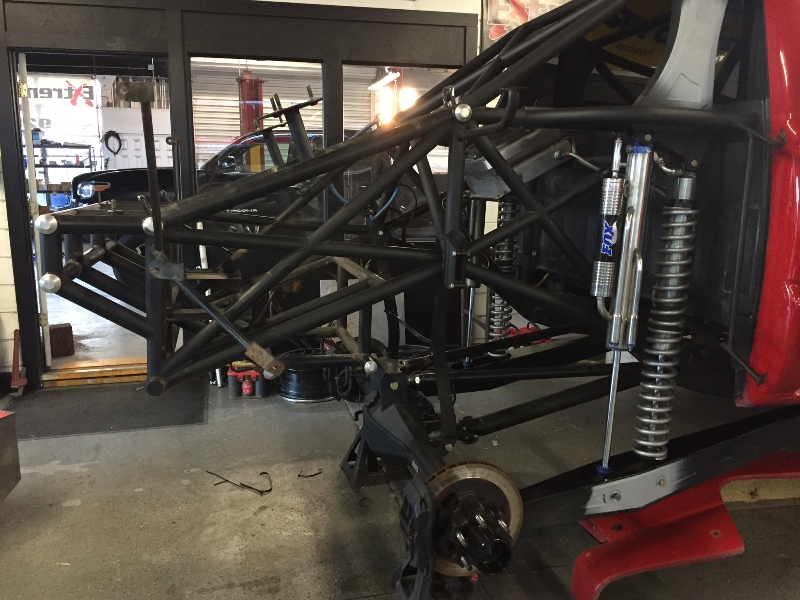 ---
Sneak peek of the pre filter, fuel pump, and post filter. All to be rubber isolated on a powder coated plate, that will then be rubber mounted to another plate. All for anti vibration.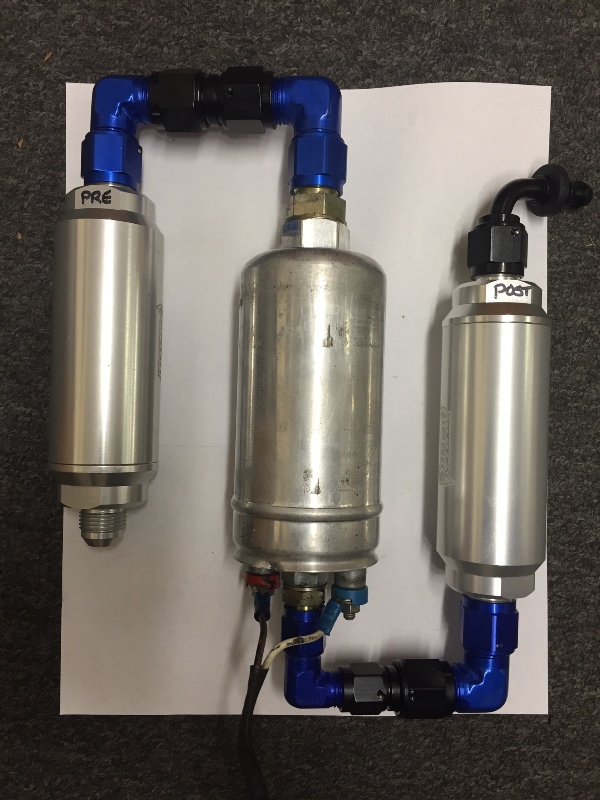 ---
Removed the fuel cell, fuel system, batteries, vent lines, jack, accessories. Now grinding off all the tabs and starting over with new updated components and designs.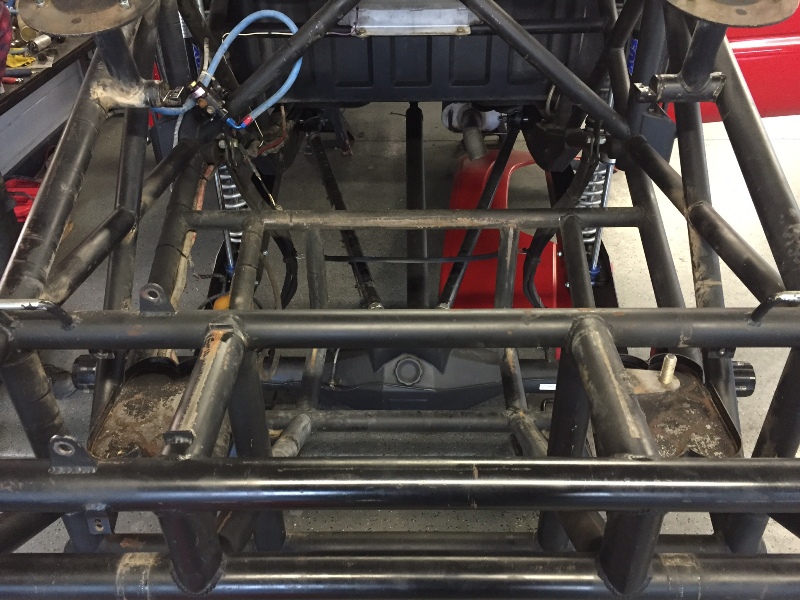 ---
Mounted the taillights to the cage instead of the fiberglass. Not tightened down in this pic, but you get the point.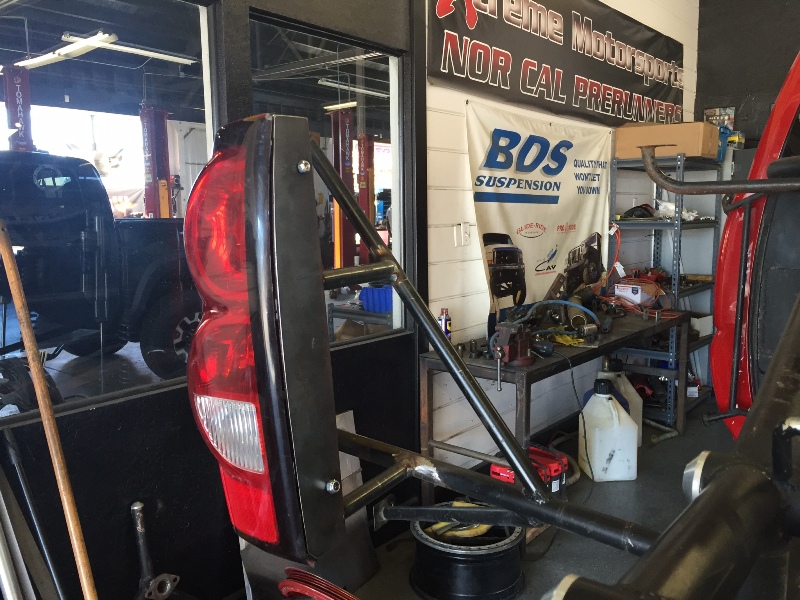 ---
Alittle extra reinforcement before it gets dropped off at powder coating. We used 10 ga chromoly plate where the bump stop comes in to contact with the upper control arm.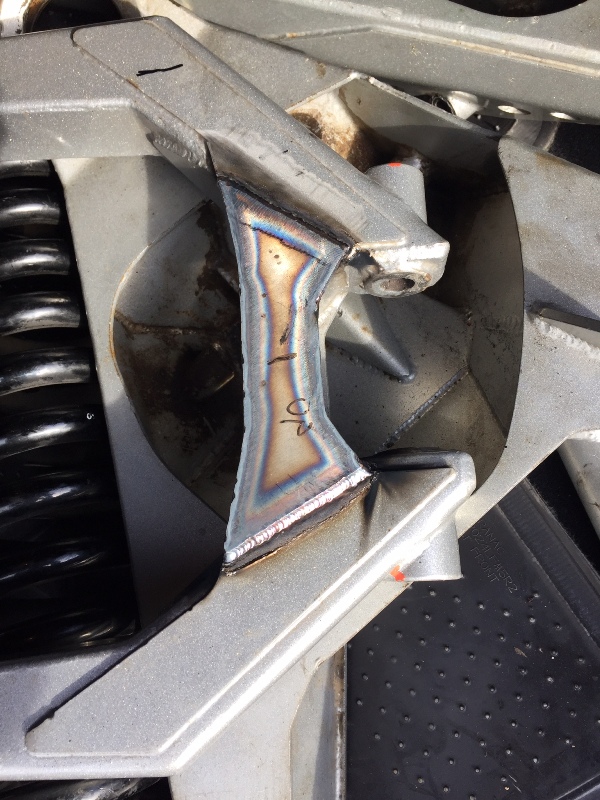 ---
Rebuilding all the bypass shocks, coil overs, and the air bumps.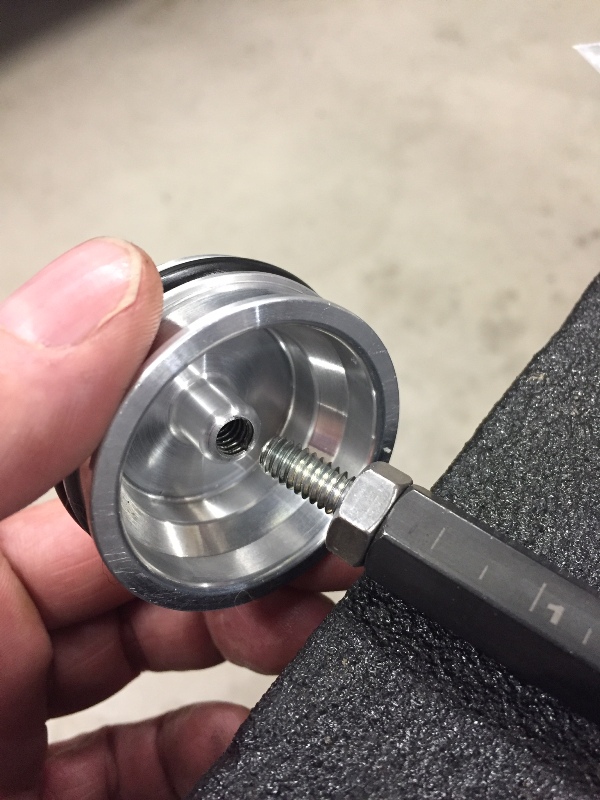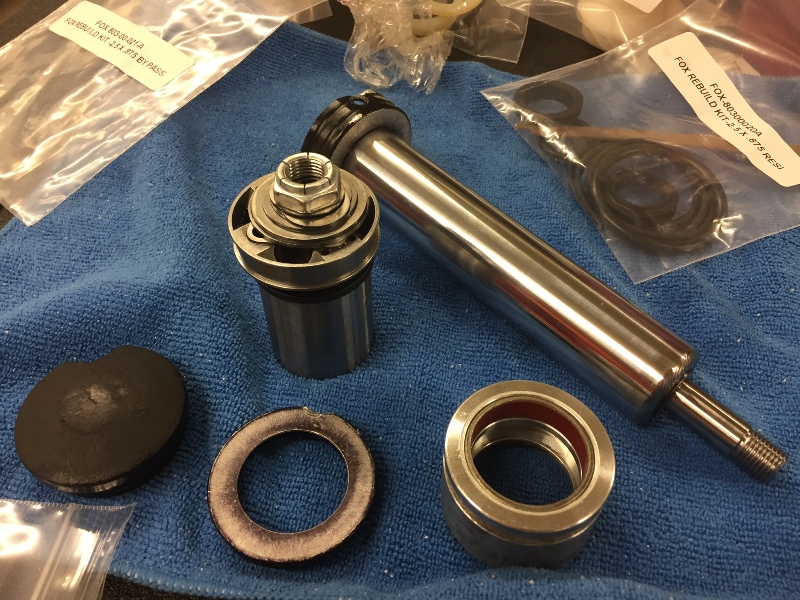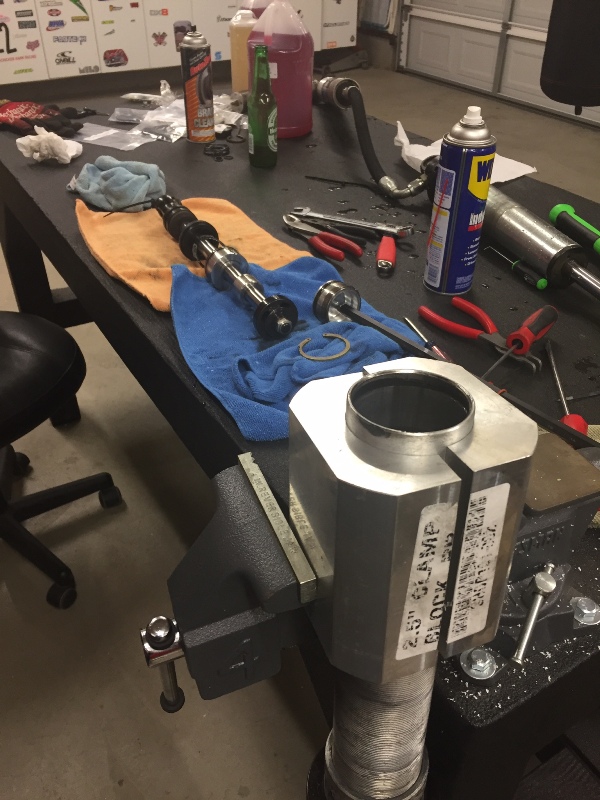 ---
Ready for powder coating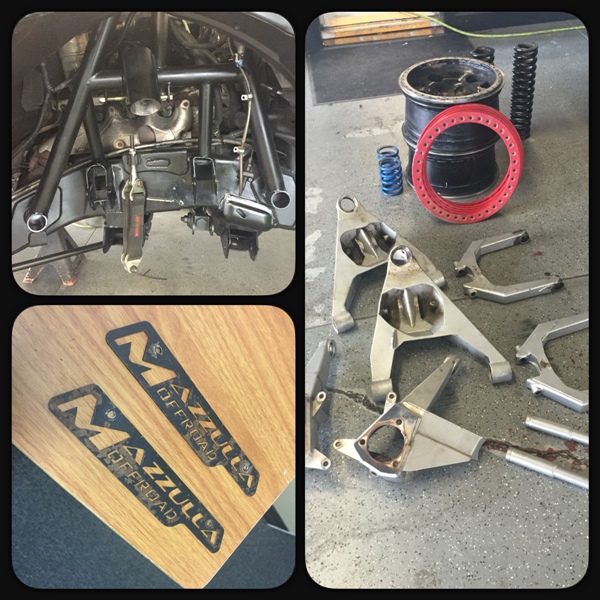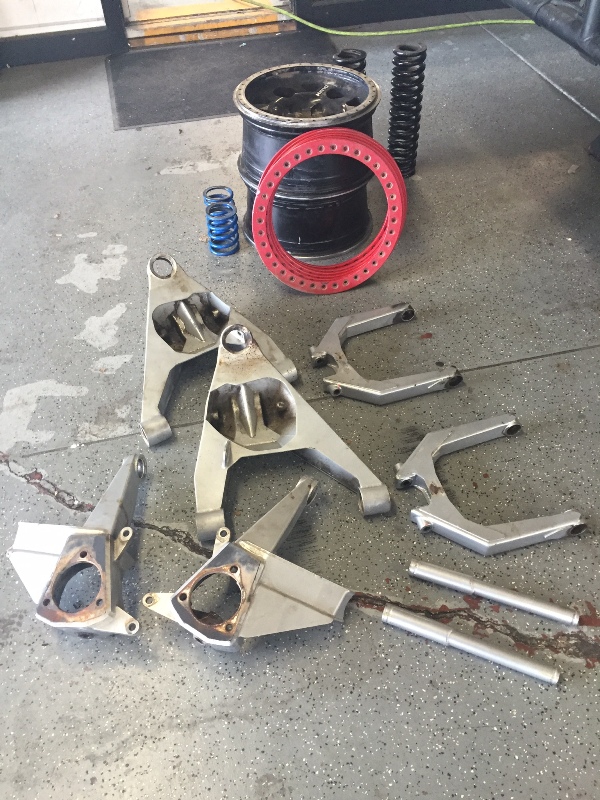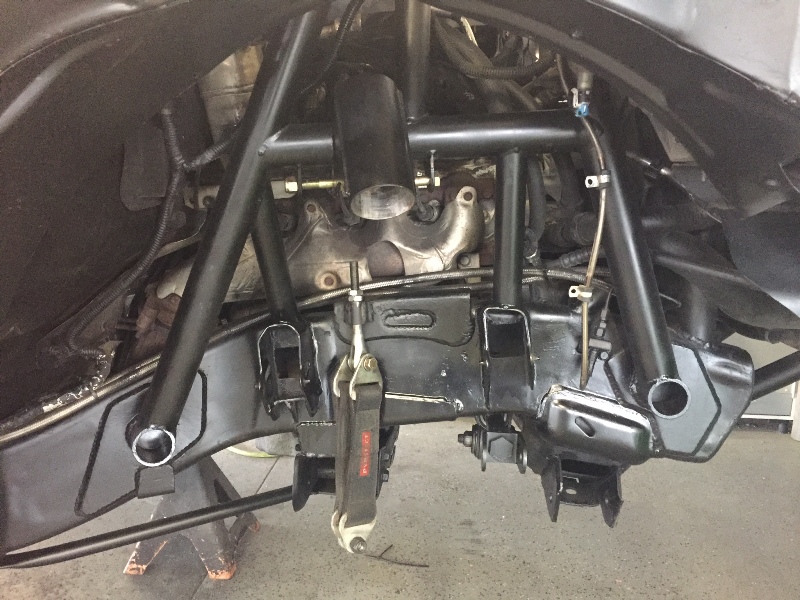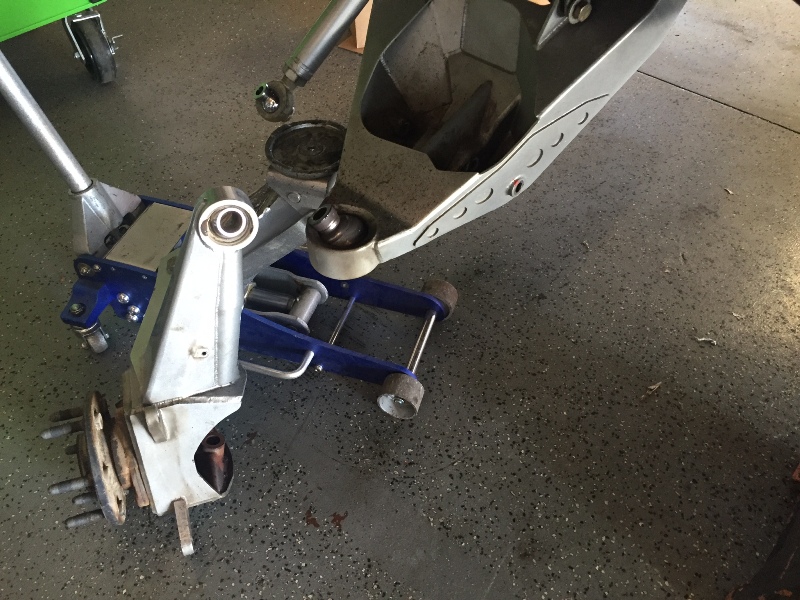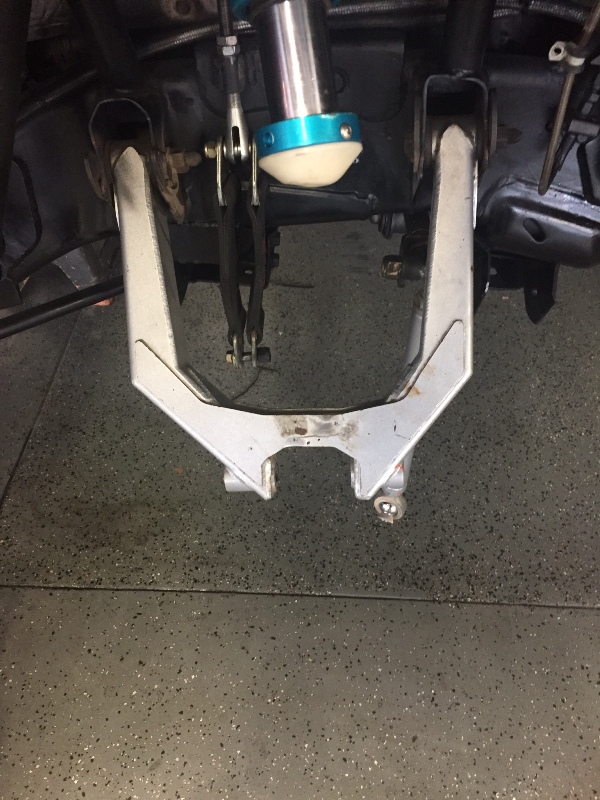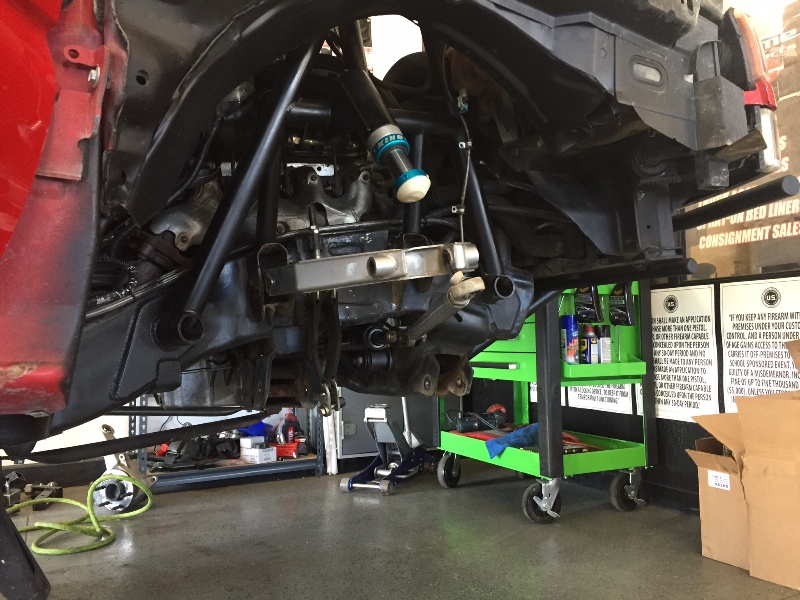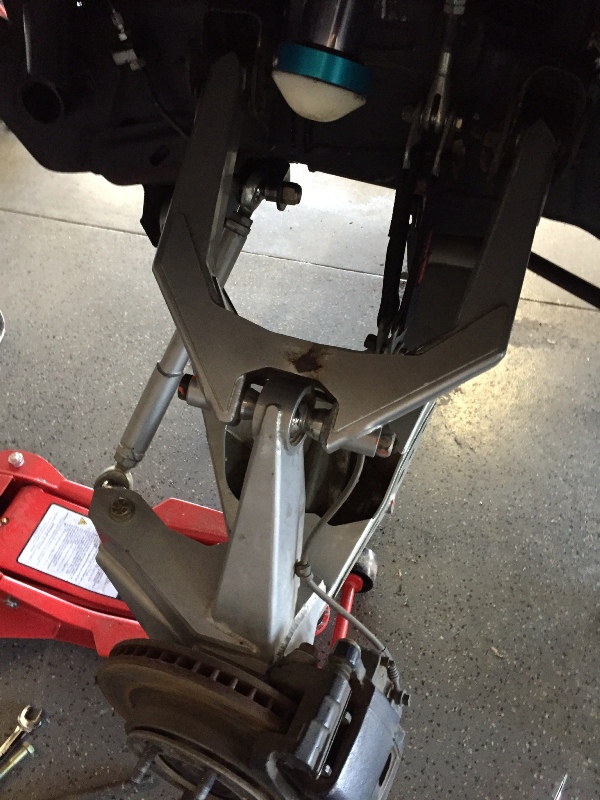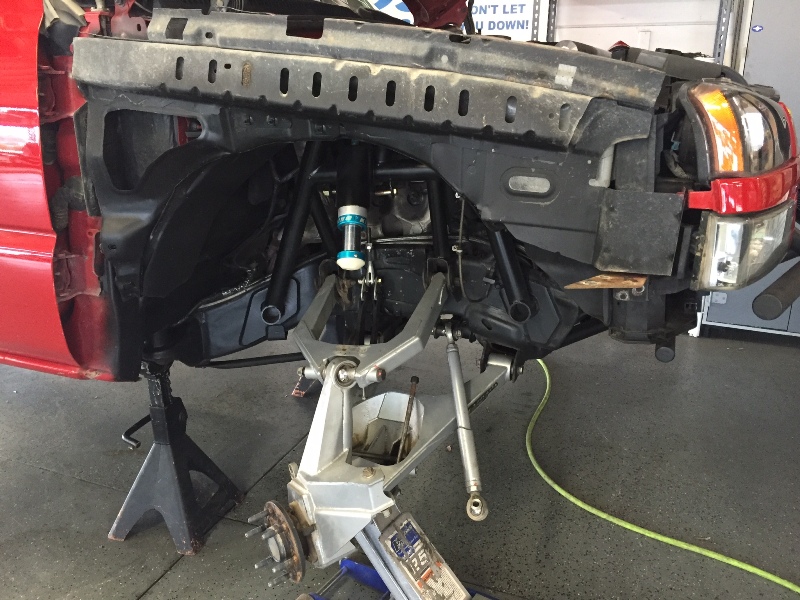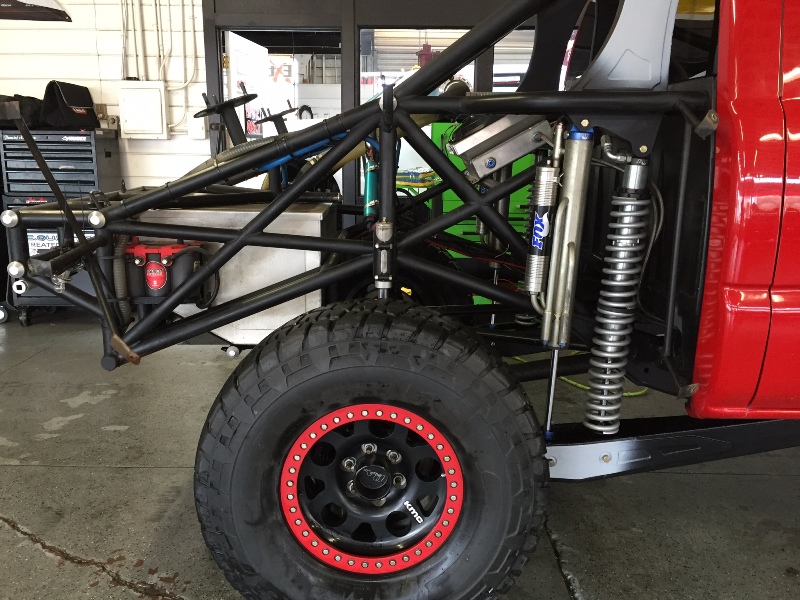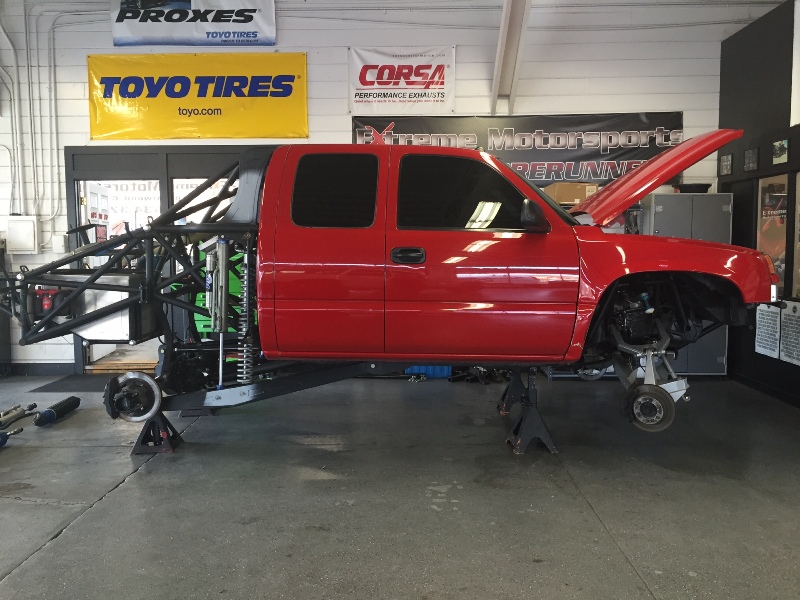 ---